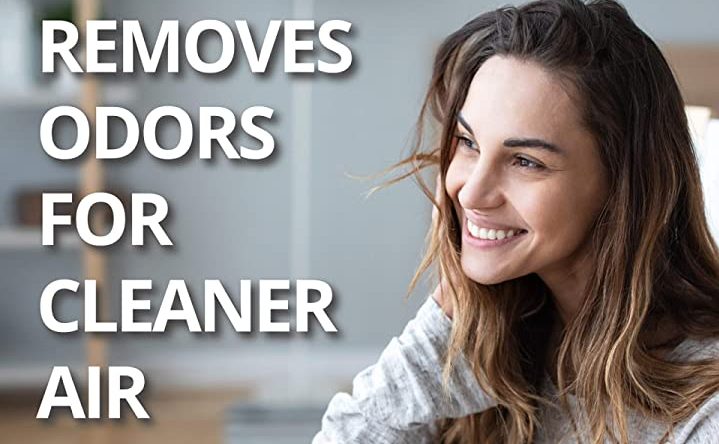 Here at Charcoal House we strive to provide the most diverse line of activated charcoal products world wide. We are on a mission to spread the many benefits of this Super Natural remedy for you, your HOME, your animals, and your gardens.
Our HOME line carries a wide variety of air, water, and odor purification products. In this blog we will cover the many uses of our most popular activated charcoal odor control products.
Pure Non-Scents – Total Odor Control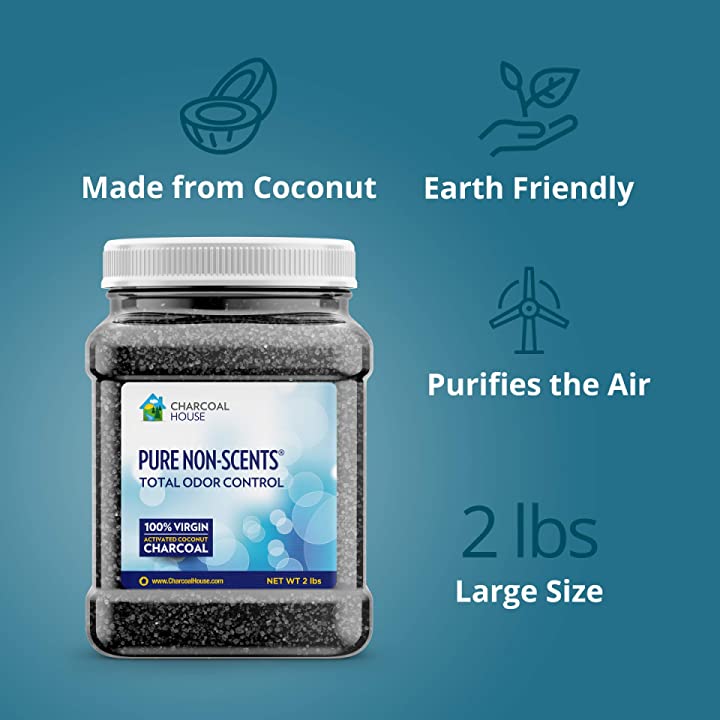 "A thousand applications today, a thousand and one tomorrow"

-From BuyActivatedCharcoal.com
Pure Non-Scents Total Odor Control can be used in countless odor removal applications. Made from 100% Virgin Coconut Shell, our Pure None-Scents safely removes moth ball odors, pet odors, perfume odors, smoke and cigarette odor, mildew, solvents, stinky diaper pails, carpet off gassing, garbage cans, compost, dead animals (even skunk odors!), lab chemicals……..the list goes on.
How to Use Activated Charcoal for Odor Removal
Each jar of Pure Non-Scents comes with five empty sachets for you to fill and simply hang or place inside cars, storage bins, closets, dressers, tote/gym bags, or shoes to keep things smelling fresh and clean. You can also pour it on cookie sheets, shallow bowls and place where needed. People have poured it under a crawl space to get rid of skunk smell and in attics to remove toxic mothball odor.
Pure Non-Scents is hard at work in the kitchen by knocking out mystery fridge odors, cooking and trash bin smells, under the sink chemicals odors and so much more. Move over box of baking soda, Pure Non-Scents is what the kitchen needs to be scent free.
Pure Non-Scents comes in a variety pre-filled sachets and economic bulk jars. Check out our American grown and sewn, organic cotton sachets or buy in bulk on our Pure Non-Scents Product Page.
Organic Anyone?
Use our pre-filled American grown organic cotton, hand crafted odor bags here in the USA, for ultimate purity.
Pure Non-Scents in Bulk
Jeanie's Testimonial on Total Odor Control
NEW! Charcoal House Coconut Shell Odor Bags
My family lives in a very rural part of the country, so we do not have a dumpster on our property. I have to take the trash to town with me inside my black Expedition. In some cases things leak or smell, causing lingering odors left behind for days.
I have had a variety of air fresheners in my vehicle to get rid of the smells. However, so many have such strong scents to them that in the enclosed space of my SUV they are just too much for me, giving me headaches. After hearing about the Charcoal House's Coconut Shell Odor Purification Bags, I decided to give them a try.
I am sensitive to very strong perfume odors, so this seemed like a great idea since they adsorb the odor and do not emit a perfume. There has only been one bag in my vehicle for a month now and I cannot even tell when I have trash in my vehicle. I love the fact that these bags adsorb the odors rather than covering the smell up with perfume that give you headaches. Thank you Charcoal House! – Jeanie , NE 2020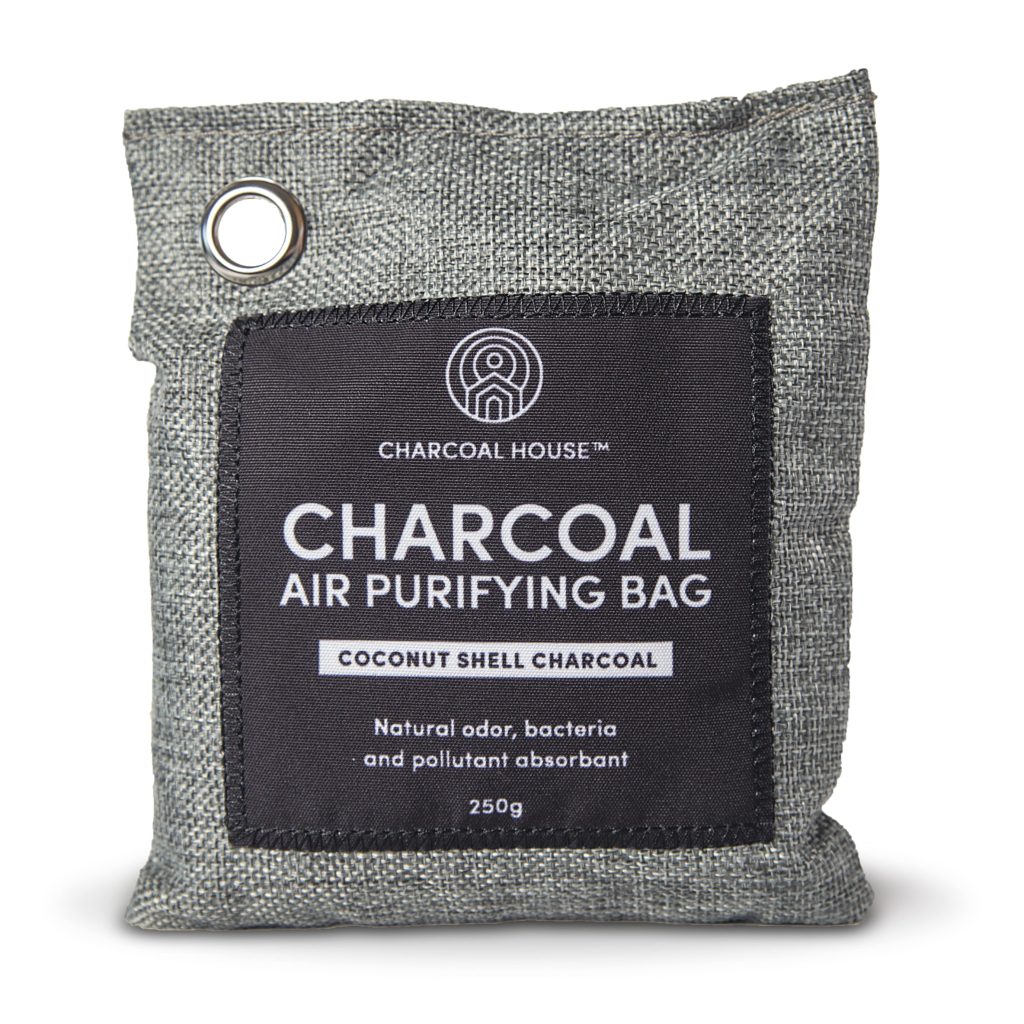 ---
Follow us on Social Media:
---
Customer Support
Call or Text us at 308-665-1566
customersupport@buyactivatedcharcoal.com
Other sites worth visiting: