Taking activated charcoal
Question:
Hi folks,
I think the "intermittent fasting" folks have it right, we are supposed to rest our systems for long periods of time (this is omnivore digestive tract biology). That said, I'm not so sure we are supposed to take charcoal at night because doesn't it go right to the digestive tract? DO you know if instead it helps at night because the Liver and Kidney are working all the time as you can imagine ;).
Thanks for any knowledge you have run across that lines up when to take charcoal.
And, we don't have to take it on an empty stomach, right?
Cheers, M
---
Answer:
Hi M
intermittent fasting is a good idea, regardless if you are an omnivore or vegan, giving your stomach a rest makes a lot of sense.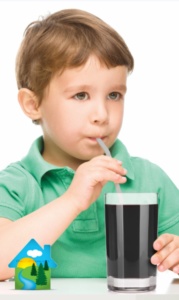 Activated charcoal adsorbs toxins and poisons. There is no nutritional value to charcoal so it is not really making your stomach 'work'. Of course all our organs are 'working' while we sleep and so would the activated charcoal, it would be pulling toxins into itself while we are sleeping. It would seem that a less toxic load on the body would be good thing and would cause less stress not more. The best time to place a poultice over the kidneys or liver is always at night, again, pulling toxins out of these two great filters will produce less stress for them, not more.
I personally take a lot of charcoal powder in a small amount of warm water right before I retire each evening. My belief is that it is the best time to take it while my body is resting and healing itself. I have done this for years with only positive effects. I am not saying that it is for everyone, but it works for me. I know of no empirical studies in the medical field in regard to when to take or not to take activated charcoal as a daily regiment. However, if you were poisoned, the time would be 'now!' The sooner you get the charcoal into the body the better. I try to eat as much organic as available and make most of our own food even eating as much as possible out of our own garden, however, there is so much that we have no control over and therefore, I take the Detox 1600 activated charcoal religiously every night because it will adsorb the poisons that I have consumed or breathed in inadvertently throughout the day. To my mind, taking charcoal every day and at night makes perfect sense in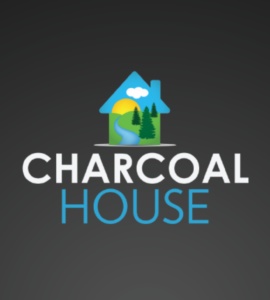 this unfortunately toxic world we now find ourselves in.
Also in answer to your question if you have to take it on an empty stomach or not, you are correct, it doesn't matter. In fact if you just ate something that seriously upset your stomach, by all means, if you are not on *medications, take the charcoal! When I go out to eat and I am unsure of the restaurant and the quality of the food, I will take six of our activated charcoal capsules just before I eat and six capsules right afterwards and this has saved me tremendously from getting an MSG or other excitoxoin headache. If I forget to do this and get a headache after eating, I quickly take my charcoal and in less than an hour, my headache is usually gone or mitigated to be endurable.
*please note that if you are on prescriptive medications that activated charcoal will most likely adsorb your meds, to please consult with your primary caregiver before using
Kimberly Dinsley
Sales & Customer Support
308-665-1566
---
Reply from M:
Thank you so very much Kimberly. I am a long-term super foods, organic, exercising, healthy person. But decided to go for some serious detoxing recently, and researched the heck out it as is my normal. I am starting on your charcoal in the p.m. as you do, and taking hydrogen peroxide in the a.m. (which supplies oxygen that both creates an more aerobic environment that pathogens hate, and for use by the body any way it likes).
I'm a super believer in the body's superior knowledge of how to take care of itself, and always interested to learn how we mammals/vertebrates were designed to live. Most beings (birds to elephants) eat either clay or charcoal on a regular basis, I just love that. I am so glad you have a business that supports this natural way of living (as designed).
Wishing you much success, and thanks again. M
---
---
Follow us on Social Media:




---
Customer Support
308-665-1566
customersupport@buyactivatedcharcoal.com
info@charcoalremedies.com


---
Check out what's new in the world of activated charcoal. Below you will find great resources to stay on top of the latest benefits of nature's amazing remedy.
Read stories of how activated charcoal is working for others.
Find all the latest research about activated charcoal here.
If activated charcoal is in the news you can bet you can find it here.
Follow our blog for all the latest information about activated charcoal.

---
Follow us on Social Media:
---
Customer Support
Call or Text us at 308-665-1566
customersupport@buyactivatedcharcoal.com
Other sites worth visiting: