Our Dog and Charcoal.
Greetings and a thank you for your website and products.
About our dog: We wanted to briefly share a story with you re: our dog Zoe and charcoal.
Zoe had been diagnosed with malignant melanoma near her jaw and it was growing rapidly–close to doubling in a week.
Our wonderful vet 'debulked' the tumor but could not get it all and it was wrapped around the facial nerve. Despite the surgery, it was growing and putting pressure on her throat creating a coarse bark. We thought it would be a short time before we would need to euthanize her.
Charcoal to the rescue:
We had a fire in our fire pit one day about a week after the surgery and the next day, she was eating the charcoal. Despite our telling her to 'leave it', she continued at least once a day. As the days progressed, her tumor began to shrink and within 2 months, there was NO sign of the tumor. At it's largest point after the surgery, it was about the size of a tennis ball. Our dear brother, John B., sent us a large bucket of your hardwood charcoal and we continued feeding her some in her food (thank goodness she was black!)
Zoe lived almost a year beyond her surgery with no further sign of the tumor! Her vet was impressed and said, "It must have been the charcoal!" We know it was God primarily and the detoxification that He let us know about! We now give our new pup a little bit of charcoal mixed into some coconut oil every day–he takes it happily as we are drinking our slurry! I have referred several people to your website and we appreciate all the education that is included beyond your excellent book that we use or share frequently. May God continue to bless you in this ministry! Dan and Shane
---
Thank you for taking the time to write to us with your wonderful testimony.
Hello Shane
Here are some new stories, we just posted with our latest newsletter. I will forward the newsletter to you.
Brown Recluse Spider Bite On Horse Turns Around Quickly With Vet Detox
Improvised Charcoal Poultice Made with Charcoal Used For Water Filters
Sincerely
John Dinsley
editor@charcoalremedies.com
308-665-1566
---
Thank you for your kind response, John! You are most welcome to include our story as it may help someone–human or not.
We live in Tellico Plains, TN and this is where our charcoal adventure began and will never end! Sadly, we have no pictures of the tumor site. Probably because it was too painful to 'memorialize' with a photo as we knew it was terminal–having NO idea of what God had planned for us! We commented several times about our missed opportunity once the tumor disappeared. Dan is a physician and I am an RN with mostly ER and ICU experience so our recounting of the story is accurately portrayed, if not conservative, as we are used to medical assessments. It truly was a miracle to us! And this was a 14 yr old dog–not young protoplasm!–and she lived for nearly another year.
What a loving God we serve!
Thank you as well for the links and coupon for July. Amazing stories!
Enjoy Nebraska for us-we spent some years in Norfolk and Papillion (Omaha) and my mother was raised in Alliance. Salt of the Earth people in the Mid-West.
With prayers for your ministry,
Shane and Dan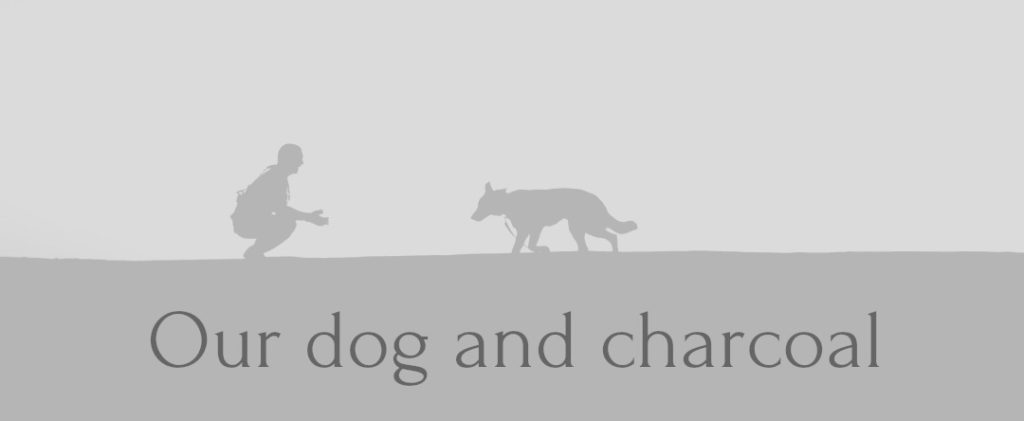 ---
Follow us on Social Media:
---
Customer Support
Call or Text us at 308-665-1566
customersupport@buyactivatedcharcoal.com
Other sites worth visiting: